Florence walking tours – God and Money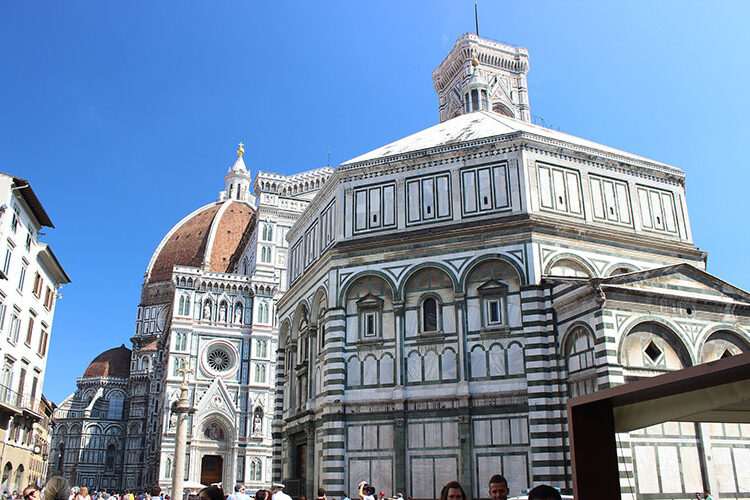 guided walking tours of florence focused on its religious center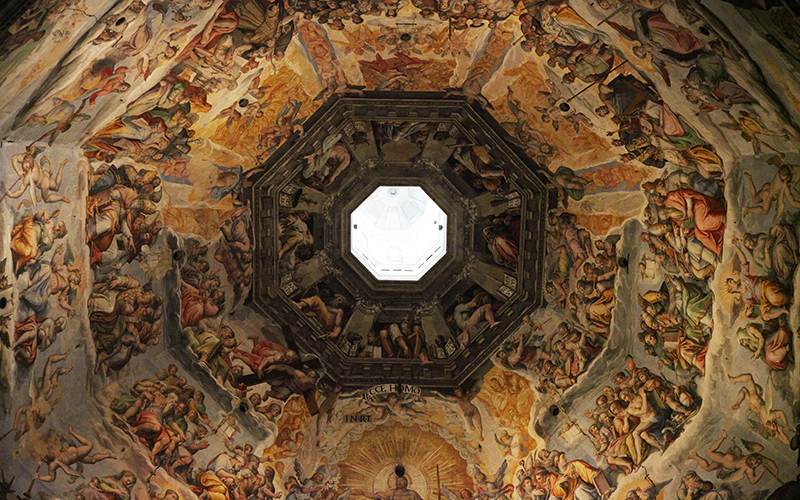 Private guided walking tour of Florence Piazza del Duomo, Baptistery, Brunelleschi's Cupola and Dante's Florence.
Meet the guide at your accommodation or at another planned meeting point. This amazing guided walk is about Florence and the religion in its Golden Age, between 1300 and 1500. Why the rich Florentine families, like the Medici, sponsored hundreds of artists for embellishing the main churches of Florence.
How the architectures, sculptures and paintings were used as a mean of communications by the religious and political power in the Florence of the Renaissance. Let's talk about it by visiting the so-called Religious Center of Florence: cathedral of Florence (inside-outside), the Baptistery (outside), Brunelleschi's Cupola (oustide).
Proceed with the guided walk by visiting the so-called Dante's florence. The neighborhood that stretches between Piazza della Signoria and Piazza del Duomo, where lived Dante Alighieri (Italy's most famous poet) and that maintained almost untouched its medieval appearance.
You may choose to make it a full day guided walk by adding the visit of:
Opera del Duomo Museum, Uffizi or another museum.
Santa Croce, Santa Maria Novella or another famous church.
Palazzo and Piazza della Signoria.
Keep visiting Florence's town center.