Carrara Michelangelo marble quarries from Florence
Day trips from Florence with private driver to Carrara marble quarries and workshops.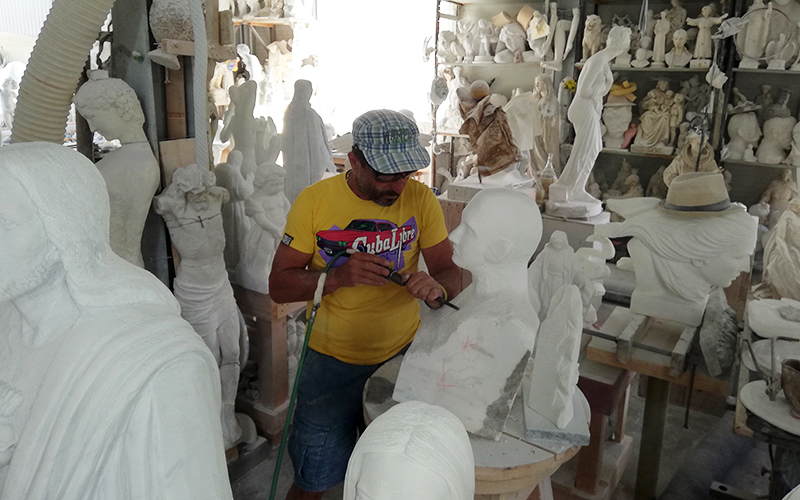 Private tour with personal driver to Carrara marble quarries, Colonnata village and  workshop of sculpture.
After the Romans,  artists such as Michelangelo, Donatello, Bernini, Canova and many others, used this unique stone for their works of art. Nowadays quarry-men keep excavating this stone from steep slopes, and export it all over the world.
The tour includes the visit of a working quarry where, in the bright white of world's largest marble bedding, you will know more about ancient and modern techniques used for the excavation and transportation of marble.
You will see (in work days) quarry-men cutting off the mountain huge marble block, they have been doing it for 2000 years, that's why for the locals, marble activities has become a real "way of life".
The tour is completed by the visit of a marble workshop where, by looking at the artisans at work, learn more of the techniques used in the making of a statue, or better "to free from marble the figure still imprisoned inside the block".
Lunchtime can be spent in Colonnata, the oldest quarry-men's village or in one of the coastal towns of the Tuscan Riviera.
On the way back you might like to have a short stop in:
Lucca, charming town with lovely shops.
Pisa, home of the worldwide famous Leaning Tower.
In both cases will be charged extra time.