Siena and San Gimignano private car tour from Florence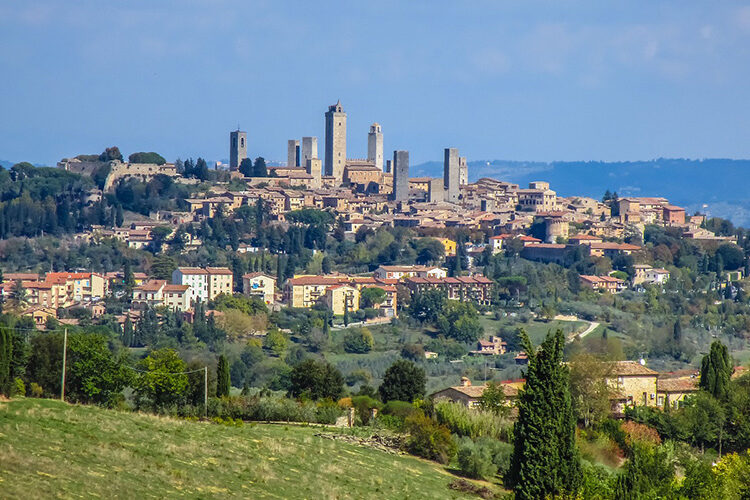 car tour from florence to siena snd san gimignano
Siena and San Gimignano from Florence day trip
Meet the driver at your accommodation in Florence and depart to Siena, UNESCO site and one of the most charming towns in Tuscany.
Siena in one of the medieval towns that remained almost totally untouched throughout the centuries, here still takes place in July and August the ancient horse-race called Palio di Siena.
Upon arrival enjoy some time on your own for exploring the historic center: Piazza del Campo, Duomo Square and the lovely alleys all around those two main venues.
At lunch, you may choose to remain in Siena and savor some local specialties in a local Osteria, or meet the driver and have a lunch-wine tasting in a winery of the countryside.
In the afternoon reach San Gimignano, another UNESCO site of Tuscany. This town is also called "The Medieval Manhattan" due to the high number of tower-houses (800 years ago they were many more) still sticking out of the skyline of San Gimignano.
Head back to Florence with a possible stopover at Piazzale Michelangelo, the best viewpoint that overlook Florence.